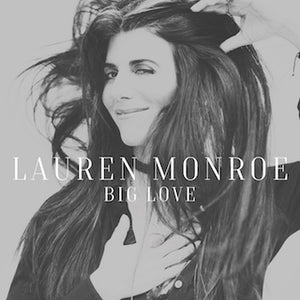 Available July 10, 2020
Big Love is a song I felt I had to write and record.  It's my anthem and I trust it. It represents my heart and my soul, and defines this moment in time.  Hopeful.  Strong.   Healing.
Our world is experiencing a profound change, and as we look around, reflect, speak out and continue to impact our country and our global society we endeavor to take care of all of us.  It's not a new perspective….you just have to look and listen to find it.
- Lauren Monroe
Track Listing:
1) Big Love
2) Lie
3) Get Happy
4) When the Rain Comes
5) Joshua